STUDIO MEMBERSHIP
      enjoy all the amenities of our Studio at a fraction of the cost by becoming a Studio Member today. Make Life Studio Memberships are reserved for select artists & creators seeking a dedicated work space to help them realize their creative vision. Come be a part of our growing community of Dreamers and Makers and Apply today!
HIGHLIGHTS
* Month to Month (no long term commitment).
* EXTENDED HOURS (8AM - LATE).
* $50 Coupon to Studio Merch Store for New Members.
* UP TO 75% off HOURLY RATE.
* Professional acoustic treatment throughout the suite. 


* Remote entry with Unique member PIN Code.


* Dedicated live room with guitar amp/PA/drum kit etc.


* Custom iso booth with Floor to Ceiling plant wall, talkback and privacy curtain. 

* Control room equipped with recording and production essentials (Logic Pro X, Pro Tools, Abelton, Native Instruments Komplete 13, UA, Auto-Tune, Vintage 16 channel Carvin Mixing console) 
 
* Lounge/Songwriters Nook
 
* Use our own studio iMac for sessions or easily connect to our Universal Audio Apollo x8 Interface via thunderbolt 3.
 
* Fully adjustable Phillips Hue lights controlled with provided studio iPad.
 
* Unique designer interior with lush vibes and tons of distressed brick/plant aesthetic goodness. 
 
* Film/Photo Production Equipment (Gimbal, RGB & Bi-Color LEDs, Logitech Stream Cam).
 
* Full Equipment locker access.
 
* ICE COLD A/C and humidity controlled environment. 
 
* Lighting fast WIFI and Ethernet connectivity in all rooms (500Mbps-1Gbps average speed). 
 
* Gorgeous finished rooftop deck/lounge with breathtaking 360 sunset views of Brooklyn and Manhattan skyline. 
 
* Freight service elevator in building.
 
* Exclusive invites to regular industry events for all members.
 
* Flexible availability to match the scheduling needs of creatives on the go, book sessions anytime via our easy online scheduler. 
"Members are the Foundation of Make Life Studio. EACH MEMBER BRINGs A UNIQUE VOICE TO OUR COMMUNITY AND TOGETHER WE HAVE BEEN ABLE TO BUILD SOMETHING SPECIAL."
- Tamara Cadwallader Clarke
(co-Founder)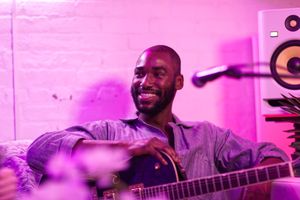 Quartz
$280 (8 monthly hours = $35/hr)


Opal
$360 (12 monthly hours = $30/hr)
Sapphire
$500 (20 monthly hours = 25/hr) 


Emerald
$675 (30 monthly hours = $22.5/hr)
Diamond
$800 (40 monthly hours = $20/hr)